HeadLit Online Learning is an innovative and dynamic new digital platform that harnesses the latest digital entertainment and gaming technology, to create a new learning experience that will increase the literacy and engagement levels of all students in ways never seen before. HeadLit Learning empowers teachers and school leaders to provide young people with the resources they need to become agents of their own learning, in accordance with their own abilities, development and unique educational needs.
With a growing portfolio of more than 80 tutorials available immediately, we have created a broad framework of online curriculum-focused literacy and creative writing courses that will furnish students with the writing skills they need for comprehension and composition for JCT, GCSE, JCSP, LCA and AEN programmes.
OUR TEAM
Stephen Murray is the founder and director of Inspireland Ltd, Ireland's market leader in the provision of creative writing workshops. three times published and critically acclaimed poet, he is widely regarded as Ireland's most accomplished creative writing teacher for secondary schools. His work has been featured on RTE Arena, BBC 2, Al Jazeera, Network 2, RTE Nationwide, The Irish Times, The Irish Independent, The Examiner, Hot Press and numerous other radio stations and publications. He has collaborated and has worked with youth literature organisations across the UK and America.
Tim Myers
Head Developer/General Manager
Tim governs all levels of business and accounts under heavy workload, including managing, editing, and production of media content. He designs and maintains a unique, captivating learning resource, promoting HeadLit's brand image in the best possible way. Tim is also skilled in editing, producing and proofreading high quality written material. He has a first-class honours MA in English from the University of Limerick, and has tutored in Academic Writing at the Writing Centre in the University of Limerick for almost two years.
BOARD OF DIRECTORS
Dr Jennifer Murray
Principal Psychologist (Clinical). CAMHS Neurodevelopmental team, Aspire Alternative Provision Bucks and Founder & Clinical Director, Berkshire Psychology
Dr Jenny Murray has been involved in assessing and providing interventions for adults and children with a wide range of needs including social, emotional, behavioural and mental health difficulties, autism and learning disabilities. She is currently working within an alternative Educational provision as the CAMHS link psychologist, providing assessments and interventions for young people with complex needs, as well as providing staff training and consultation.
Aileen Geraghty
English & Digital Education Lead, International College Dundee, University of Dundee
Aileen is responsible for providing support to staff and students and contributing to the development of the English curriculum. She acts as an Adviser of Studies and is also a member of the College's Digital team. She is the Head of English and Digital Education at Dundee University, she specialises in the area of developing English language and literacy practices for the digital world.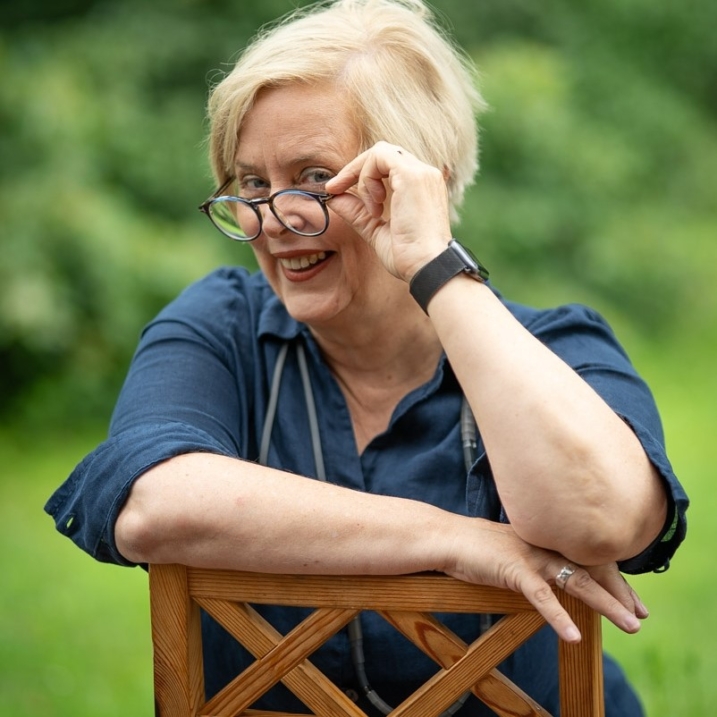 Margaret specialises in online learning, development and training programmes for all levels of corporate management and the FET sector. She is currently Associate Director with Novocure.
Anastasia is an award-winning television writer, producer and director, who has worked with MTV and HBO. In 2002 she produced and directed Eddie Izzard's stand-up concert, "Circle". All of our tutorials are produced using cutting-edge media, entertainment and digital technology to provide educational resources. They are written, produced and designed by teachers, writers, psychologists and entertainment professionals.